8 tags
"A pencil is probably the best invention ever, cause otherwise we'd have to..."
– 5th Grade Clarinet Player
"Beginning empty-handed and alone frightens the best of men. It also speaks..."
– Gene Edwards, in the book "A Tale of Three Kings" (quoted in the linked story from CNN) I was asked to give a reflection at the annual meeting (Chapter) of my order, on one of the three parts of the Dominican motto.  The motto is laudare, benedicere, praedicare, and I got the middle word: to...
3 tags
That's Not A Word
Sharayah: So when you hear the clarinets crescendo, come in with your tuning note. Clarinets, that means your crescendo has to be audible.
Clarinet Student: What's audible?
Sharayah: Hearable.
Clarinet Student: That's not a word.
Sharayah: That's why I said audible.
5 tags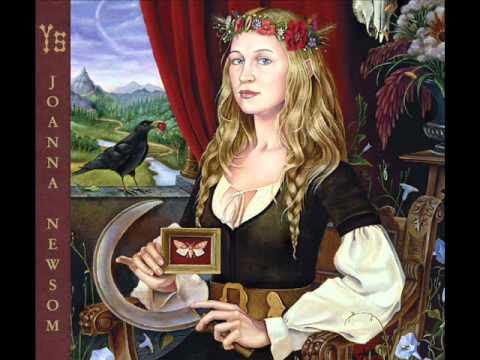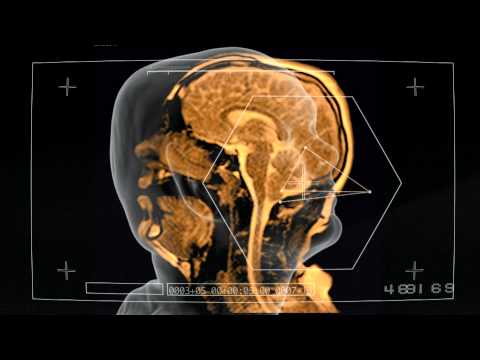 5 tags
4 tags
3 tags
Ok, music people, I need help...
(This means you, Rita and Mollie!)  :) I'm trying to analyze chords for a piece with my band.  I've got: I  V7  vi  bV(half diminished)  I WHAT THE CRAP IS THE FLAT FIVE HALF DIMINISHED?!  Or in solfege:  se la do mi. Am I even naming it right? It's an important chord because there's a fermata on it, but I can't figure out functionally what it's doing...
3 tags
6 tags
For Mollie
Mr. Mark: Now I've got this new technology thing to project stuff.
Student: You could trace artwork with that and people would think you're really good at drawing. Like the Mona Lisa or something.
Student making fun of Mr. Mark's age: Mr. Mark dated the Mona Lisa.
Mr. Mark without missing a beat: That's why she's smiling.
5 tags
Sleigh Ride by Leroy Anderson This song has a...
7 tags
"For many people, life is already hell on earth. We aren't called to prophesy..."
– Tony Seigh (via classyliving) That last line gives me shivers: Every single person is one moment away from tripping into the lovingkindness of Jesus Christ. And that, my friends, is why I am a Christian. (via undercovernun)
6 tags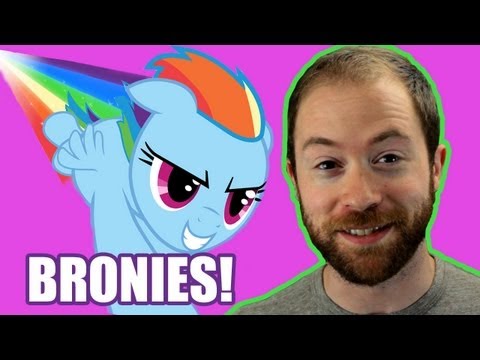 2 tags
In high school band class...
Sharayah: Trumpet Player, what are you doing?
Trumpet Player: I'm looking at my tongue. Don't you ever do that?
Sharayah: No.
Trumpet Player: That's weird. Why not?
Sharayah: Yeah, I thought 5th grade was going to win for weirdest thing in class this year, but it just might be you.
9 tags
"If we, citizens, do not support our artists, then we sacrifice our imagination..."
– Yann Martel in Life of Pi
6 tags
I gave a few solos to one of my bass clarinet students because I want him to play for solo contest this year. I checked in with him a few days later.
Sharayah: Did you look at those solos?
Bass Clarinet Player: Yeah, a little bit.
Sharayah: So is that going to be doable?
Bass Clarinet Player: Maybe?
Sharayah: March?
Bass Clarinet Player: *marches in place*
Sharayah: ... No, I mean the contest is in March. Will four months be enough time?
Bass Clarinet Player: Oh. Maybe.
I had no idea I had so much power. I like this.
8 tags
Midnight Mission by Brian Balmages (as the...
8 tags
A Mary-Poppins-Size Bag of Tricks →
Hi guys, So, I've been cheating on tumblr with wordpress, and here's the result.  Tumblr will remain my personal blog, but this new one will be my "professional" blog with band teaching/interdisciplinary resources and lesson plans.  The idea is that as I do more pieces with my bands, the bag of tricks will grow.
5 tags
"The poet, Admired for his earnest habit of calling The sun the sun, his mind..."
– W.H. Auden, "In Praise of Limestone" (via invisibleforeigner) Ummm, so this is absolutely beautiful.
5 tags
"Which is apparently proof positive in ancient cultures; if you can eat fish,..."
– My Hermeneutics professor, referring to the story of Jesus' return and fish picnic with the disciples
8 tags
3 tags
Student: Hermeneutics Professor, it's going to be difficult to take observations on the atmosphere of Colossians in just 6 verses.
Hermeneutics Professor: It would, but in my graciousness, I'm giving you 10.
3 tags
Halloween Music →
Halloween is my favorite holiday, partially because of the music associated with it.  Click the link for music!
6 tags
8 tags
3 tags
In my "Intro to Interpreting the Bible" class, we were looking a few passages of scripture and trying to determine God's intent.  The purpose of interpretation, according to this class, is determining the author's intent first and then applying it now.  If the Bible is, in fact, God-inspired throughout, as we believe, then our goal needs to be determining God's intent...
4 tags
I was in my Intro to Hermeneutics course at seminary, and one of the guys in front of me was trying to get his computer to do something with the assignment. It didn't work, and loudly enough for those around him to hear, he said, "Dammit!" I thought to myself, "Wow, he just got way more attractive."  And then I thought, "Wow, my standards are really warped." Apparently I like men who swear in...
4 tags
First:  a 5th grade student (percussionist) came up to me and asked if she could go to the office because she "hiccuped and barfed in her mouth a little".  Sometimes I really am unprepared for the things they say.
4 tags
6 tags
Anonymous asked: how long did it take you to reply to that anonymous set of answers post by st-rita? are you satisfied? could you have been doing something else more quality with your time? yes, you definitely could of. Being complimented is not "misogynistic"... it's being complimented. go outside. laugh. stop brainwashing people into being negative and looking for social faults in EVERY damn...
5 tags
"I'd rather learn from one bird how to sing than teach ten thousand stars..."
– E. E. Cummings
4 tags
4 tags
4 tags
4 tags
One of my junior high trumpet players told me this story the other day: "Miss Bodnar, this is probably the most ashamed of me you will ever be, but I was trying to play my trumpet and it sounded awful, so then my brother tried to play it, and a peanut fell out the bell." To which I responded: "You're right, Trumpet Player, I hope I never hear anything like that from you...
7 tags
"Later on Martin Luther was called a Hussite. And he said, 'I'm not a Hussite;..."
– Hermeneutics Professor
3 tags
Happy Birthday Resonate! →
hajna started following bestcrayons
bestcrayons: FINALLY! ;) Ok, but this means I should have submitting power…   :)     Also, you guys should follow me back so I can actually reply to posts.  Love you!
8 tags
4 tags
For the first time ever, I had a student swear in class.  (I work at a Christian school, so this is a big deal.)  She was explaining that there was a concert band arrangement of Adele's "Rolling In the Deep" that she wanted to play, and that it was really fu[n]ky.  The poor thing turned bright pink, and we had a quick lesson on enunciation before moving on.
4 tags
6 tags
Stuff I'm Reading
Something I've seen on several of the blogs I read is a weekly post of things the author is reading but doesn't want to (or have time to) post a full review.  So here's what I've been reading this week: Banned Book Week (link is book one) where Dianna Anderson discusses banned books that were important to her as a student, writer, and person. Music Lessons, an article by...
4 tags
st-rita replied to your photo: Saturday morning coffee with the roommates.  Guess…      You: WTF / Roommate R: cute seagulls / Roommate B: tribal pattern of exciting travel   origins. mollie-meh-lilly replied to your photo: Saturday morning coffee with the roommates.  Guess…        Left to right: Hajna, roommate R, roommate B. Roommate I was either sleeping or not home. Cake. ...
4 tags
5 tags
Understanding Band Directors
A Short Essay by A Short Band Director (AKA Sharayah's mentor) Before establishing a long-term relationship with a band director, whether as a student, friend, or something more serious, it would be wise to make sure you know what you are getting into.  Here is a helpful guide.  (Disclaimer:  sometimes I refer to band directors as "he" because it is the only perspective from...
6 tags
Quotes from my Hebrew professor: "The Hebrews used to have case endings, but they lost them and never found them again.  They do that with a lot of things.  Like the ark of the covenant." "Strong verbs follow the pattern, weak verbs…stuff happens.  Strong verbs: fun, weak verbs: no fun.  We like the verb 'qatal' because it's fun and has no exceptions…and it means 'to...